The Women's Ministry Welcomes You!
The MZBC Women's Ministry seeks to nurture and encourage the "Wonderful Women of Mt. Zion" in their spiritual growth and to serve as an outreach in reaching unchurched women in our community and their families.

We have a heart for our local community, Twiggs County, and the Great Commission. We support and promote annual events such as the Lottie Moon (International Missions), Annie Armstrong (North American Missions) and State Missions (Georgia) Offerings.

Some of our local church activities include: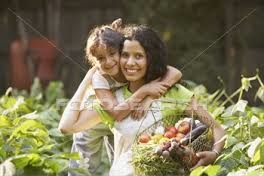 Participation in Local Disaster Relief

Special events such as a Mother's Day Luncheon & Valentines Banquet

Monthly "Breakfast & Devotional" Times

Special Dinners/Events with Guest Speakers

Partnership with our local DFACS to assist Foster Children at Christmas

The above activities are exclusive of the following ongoing ministries that are coordinated by Mt. Zion ladies identified below:

Discipleship Studies
: This Bible Study is for our ladies each week and often includes books by Beth Moore and Priscilla Shir
e
r--two leading Lifeway Bible teachers!
---
Free Yard Sale
: This wonderful annual outreach began at Mt. Zion in 2013. The church family is encouraged to "clean out their closets" and bring items for a "Free Yard Sale" in Danville. When attendees come by to select their free items, they are given flyers about VBS and a brochure about our church.
---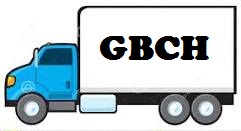 Georgia Baptist Children's Home Truck Loading Day
: Snookie Hill provides all the information and promotes this annual event. Our church family is encouraged to bring designated items for the Children's Home. Snookie makes sure it gets
to th
e appropriate pick-up point.
---
O
p
eration Christmas Child
:

This annual event is coordinated by Beverly Brantley. Mt. Zion is one of the leaders in the Ebenezer Baptist Association in the number of shoeboxes prepared each year.
---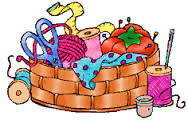 Sewing:
The sewing ministry meets twice monthly. Dedicated individuals use their creative sewing skills to make sewn items for a number of charities and, as needed, for the loc
al
church community and mission trip. If you don't sew, there's still a spot for you. Call Kathy Coody for additional information. Sewing shares the gospel of Jesus Christ by sharing their projects while ministering to their sisters in Christ.

​
---
Women's Prayer Group: Marie Phillips leads the Women's Prayer Group every week. Come join us for one of the most important aspects of our church body--lifting our membership up in prayer.
---
Please join us as we pursue the calling that Christ has placed upon each of us—to minister in Jesus' name.